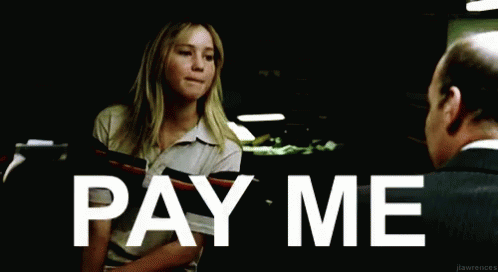 When I started my business I joined a lot of women's groups. I listened and learned and conformed.
It was a normal thing to ask speakers to chat with groups for free, do a presentation and more in order to gain access to "audience" and "engagement" I did it too. I asked people to participate in this practice.
And you know what I still do — but here is where we need to draw a HARD line in the sand.
If you are offering a free service — increasing access, doing the work…then you know what — I am here for it. I will speak to your people! Spread our message. That access is important. That is democratizing access to people who may not have been accessible before.
BUT if you are charging people money for a program, membership group, getting corporate sponsors to pay YOU money but not me (yes this includes female employees organizing events paid for by companies aimed at women). Well then we have a problem.
To quote @belonglab "women have been underpaid for so long that we are gaslighted into thinking we are not being undervalued. And then we unintentionally gaslight one another, perpetuating gender inequality"
Moms at Work does LOTS of free things. We write articles. We share knowledge. It is free and there is deep value in that.
But if you are getting value from a program or course with Moms at Work from here on in — I want you to know that I will be paying our experts. And if you want to work with me — ask me questions about your work, salary negotiation , maternity leave— you will be paying me too. You can do that by booking time with me here.
Just because it has been done like this before. Doesn't make it right.
Help us ask the hard questions. Ask your employers. Ask yourself. Ask your moms group. Do you pay your speakers? Do you pay the women who are helping you?
Free can be great. I do lots of things for free because they are important. But the value that we place on each other will change the world.
Women ACTUALLY supporting other women. Their expertise. Their value. Their time. WITH MONEY.
Allison Venditti is a Career Coach, HR Expert and pay transparency and equity advocate. She is the founder of www.thisismomsatwork.com Canada's largest and most awesome community of working mothers.
Oh and when she is recruiting — she always lists the salary range because that is what progressive, equitable leaders do. Follow me @thisismomsatwork on instagram for more obvious hiring advice and fun gifs :)